Content and communications through Covid-19: supplier tips and creating content on the fly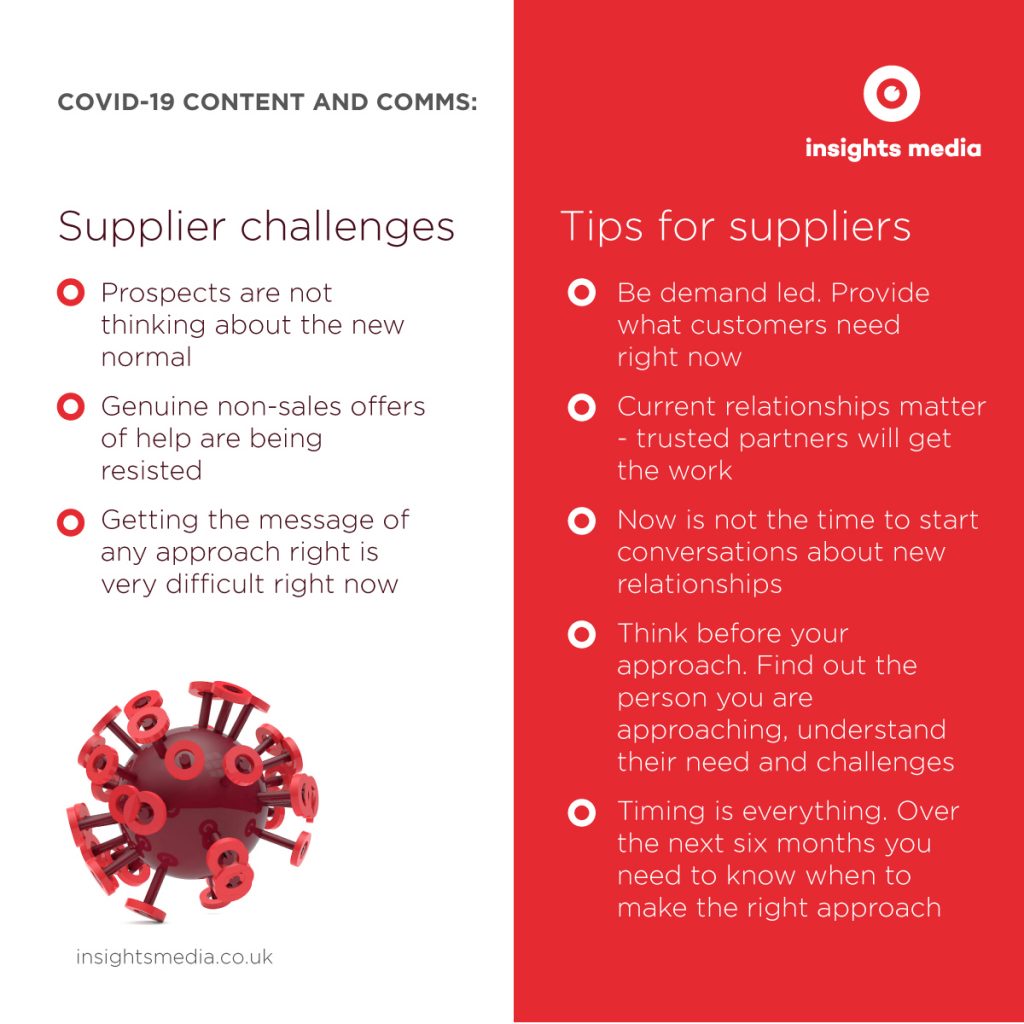 In our most recent Content&Comms Coffee session we discussed the best ways for learning suppliers to approach L&D prospects during Covid-19 and how L&D teams can create content on the fly.
Our sessions bring together learning suppliers and internal L&D professionals, hence the range of topics covered in our discussions.
In this session we explored the challenges suppliers face in approaching internal L&D professionals. One participant said their experience of contacting L&D professionals had been challenging, with people not wanting to discuss the new normal once Covid-19 dies down.
So how can suppliers engage prospects? Our conversations suggested that suppliers need to focus on current relationships first as L&D teams will be turning to their trusted providers to get things done. There are no simple answers here – it's a tough time to be developing new commercial relationships.
Our graphic above sums up the key points from the conversation.
We also looked at how internal teams can create content on the fly from home. It's worth remembering that people are far more accepting of content that isn't one hundred per cent finessed. Just look at all broadcast interviews. They are now carried out across platforms such as Skype or Zoom and no one complains. However, before Covid-19 broadcasters would never have broadcast interviews like this because they are nowhere near broadcast quality.
We have accepted lower quality productions. But that doesn't mean to say people will put up with low quality content. The message in your contentneeds to be crystal clear and focused on the needs of the end user. One participant explained how they had turned around short videos in half an hour. The content was shot an a phone, lightly edited and then distributed. Remember, useful content trumps pretty content.
This graphic shares tips from the discussion on creating learning content on the fly.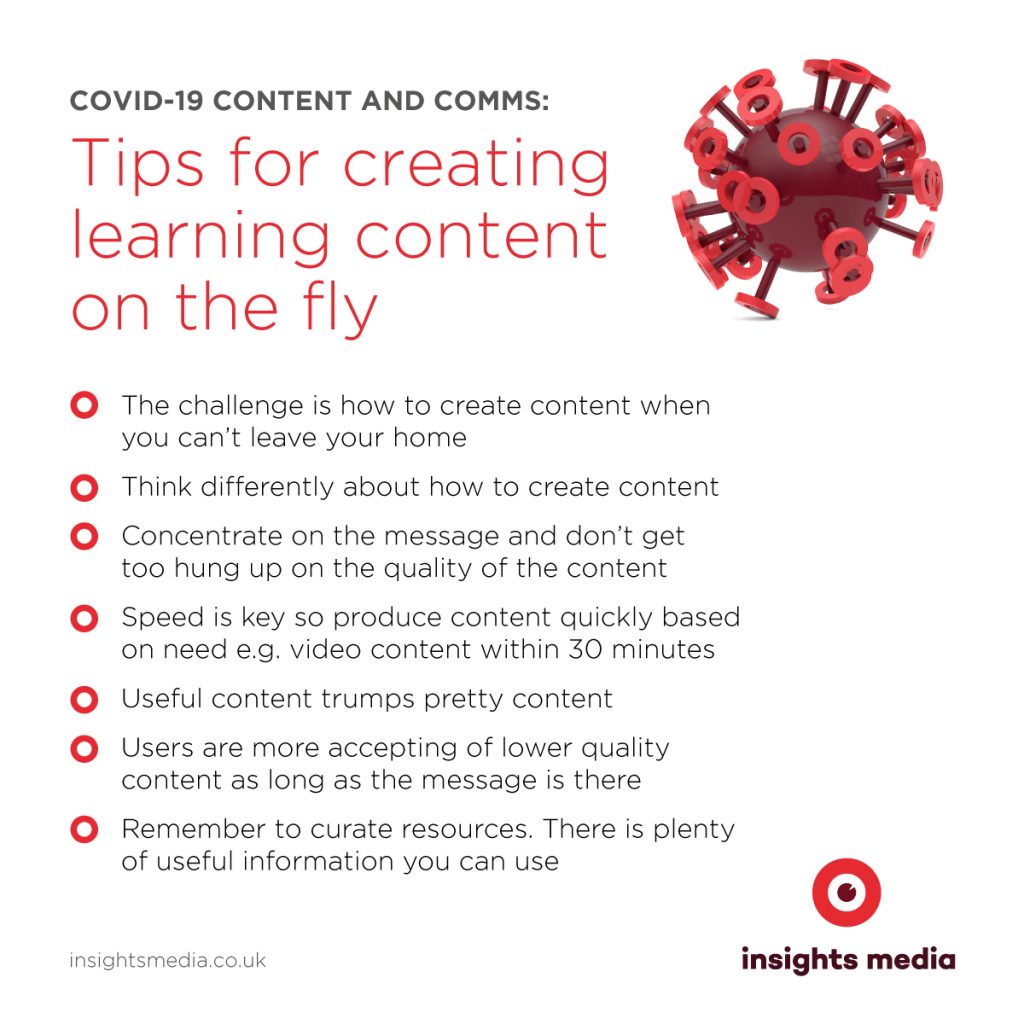 Our Content&Content Coffee sessions run every Thursday at 11.00 BST. You can register for them here.