Content&Comms Coffee for learning brands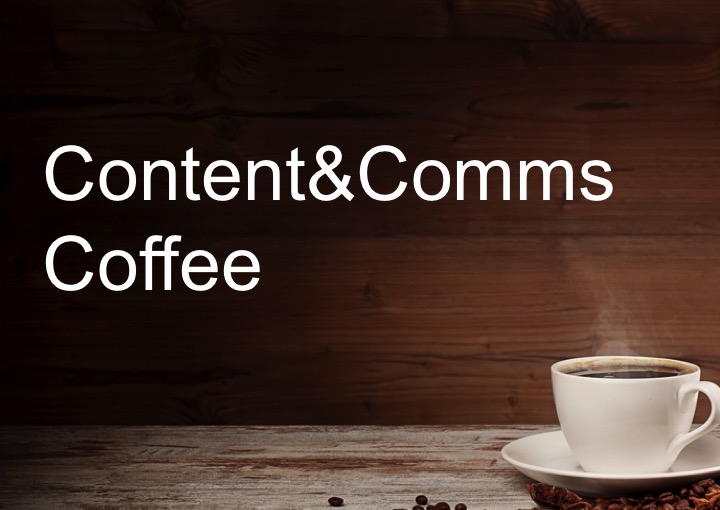 UPDATE: We have added some more dates. These sessions will run weekly at 11.00hrs BST. The next session will be on Thursday 23 April.
To register your place, click here.
If you would like to discuss a specific content or comms challenge then please email Martin in advance of the session at: team@insightsmedia.co.uk
Covid-19 presents learning brands with many challenges, the two biggest being managing the immediate impact of lockdown on the business and employees and managing this impact on customers.
There are so many unknowns for brands. Some will be benefitting from the situation or figuring out how to benefit from it, whilst others will be figuring out what they need to do in order to survive.
Very little is certain as this crisis unfolds. How bad will it get? How long will it last? What will be the medium and longer-term impact? We don't know the answers to these questions.
And that makes it so difficult to think about brand comms. What's the message now, next week or in a month's time when we don't know where we will be personally and collectively?
What makes this crisis different from any other we have lived through is that we are all affected. We are all playing a part in this unfolding story. Recognising this can be a useful starting point for thinking about the comms and content brands could be sharing right now.
There are no easy answers. No text book strategies. That means we need to figure out how our individual brand needs to respond to the needs of our customers, suppliers and employees.
That's why we are running a couple of content and comms drop-ins. If you want to check-in with peers, ask questions, seek advice or just hang out, then this is for you.
The aim of the sessions is to chat and share. The sessions are free to attend and will be facilitated by Martin Couzins, Head of Insights at Insights Media.
Sign up here:
Friday 3 April 11am Comms&Content Coffee for learning brands. Register here.
Weds 8 April 11am Comms&Content Coffee for learning brands. Register here.