Curation in learning – what approaches are L&D teams taking?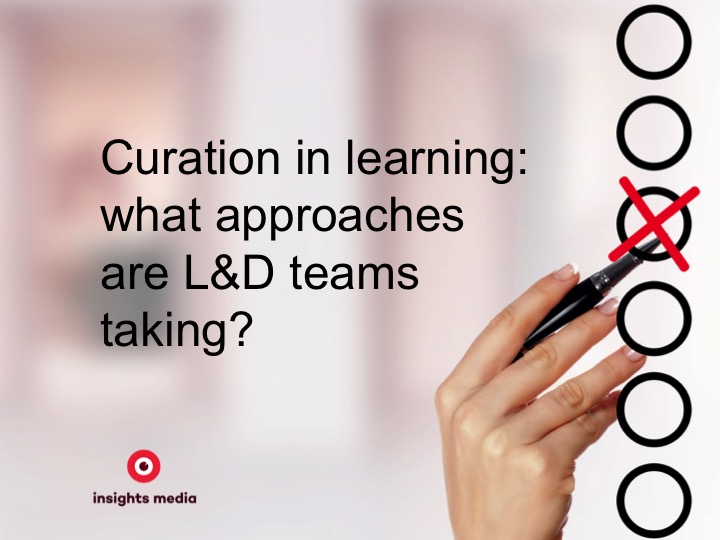 Curated content has been the second most successful type of learning content through the covid-19 pandemic lockdown, according to research from Fosway Group.
Could curation – a much talked about approach in learning – finally have come of age? For years the L&D industry has talked about it. We launched our curation platform LearnPatch in 2012, ran the first LearnPatch barcamp event on curation in 2013 and ran a massive open online course on how to be a digital curator (with Sam Burrough) two years later. This is an area we care deeply about and is an approach we practice in our own work and client work.
Over the years, we have noticed that there has been a lack of insight on how L&D teams curate resources. There has been much written on the supply side about which solutions you can use to curate content but not a lot about the specifics of how curation is done and the impact it has.
Our curiosity in this area led us to carry out a first wave of research in 2017. That told us that curation was definitely a part of – or becoming part of – the learning strategy for many organisations.
The Fosway research suggests this momentum has continued. What it doesn't tell us is how people are doing it. In order to understand the technologies and methods used to curate learning resources we are launching a second wave of research.
The aim of this study is to look at how L&D teams are curating resources. The survey is short – just 15 questions – and should take four minutes to complete. We are doing this to help the sector understand what successful curation looks like.
If you are an internal learning team curating resources, we would value your input into the survey.
You can take the survey here: https://www.mysurveygizmo.com/s3/5776850/Curation-in-learning-2020-what-approaches-are-L-D-teams-taking