Mind the gap – why brand messaging and communications must keep up to speed with a fast-moving market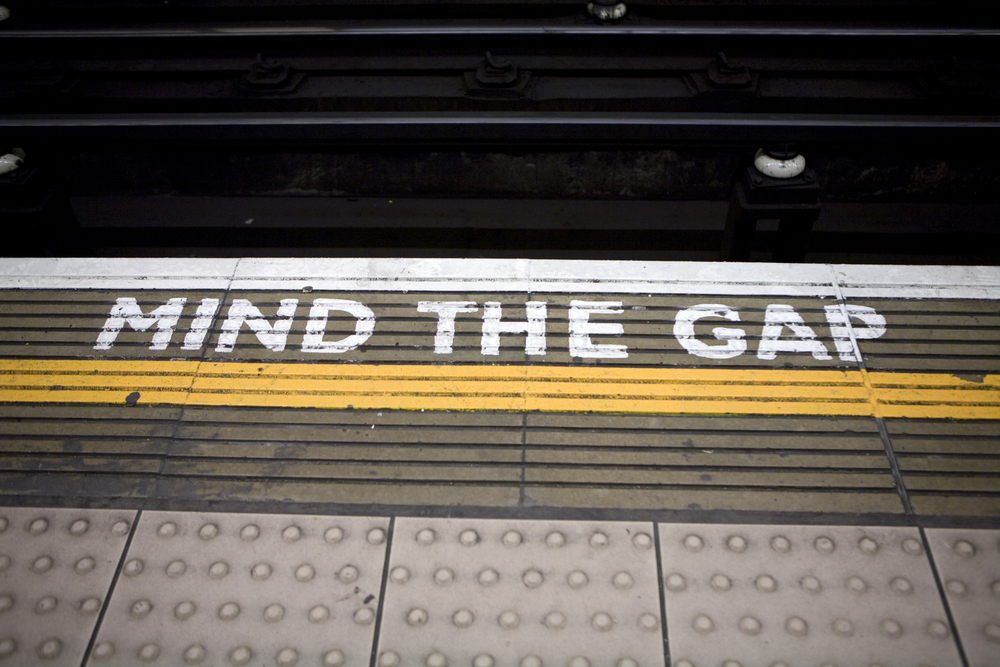 The Covid-19 pandemic forced organizations to change quickly. Employees were furloughed, they've been asked to work from home and they've been asked to work in very different ways. The context of work has changed. And it has changed rapidly.
Clearly, there has been a huge acceleration to digital. But there have also been lots of other changes around roles, priorities and strategy. Organisations have had to very quickly reassess what needs to be done and how it needs to be done.
For suppliers, these rapid shifts for customers represent a big challenge around positioning and messaging. So much has happened – and is happening – and at such an accelerated pace that it is difficult for suppliers to stay aligned with the market and their customers.
In the learning market we have noticed that suppliers have found it hard to adapt to this new context. Many have struggled to adjust brand messaging to the realities of working life for customers. This has created a gap in what suppliers are telling the market and the challenges customers are facing.
It is time to bridge that gap. It is time for suppliers to take a good look at their communications and their messaging. Do they reflect the changes that are taking place in the market?
If they don't, then you can quickly remedy that by speaking with your customers and asking them about their challenges, their short to medium term plans and the type of support they need to deliver on those plans.
When having these conversations, listen to the words your customers use to describe their context. Why? Because you need to reflect the way they speak in the way you speak to them and the broader market. Engagement comes when you speak your customers' language.
Then compare your customer insights with your current brand messaging and communications. Do they align? If not, you now have the insight needed to hone your messaging.
Don't see this as one-off intervention. The market's – and customers' – needs will continue to evolve and change more rapidly than ever over the coming months so consider putting in a process that allows you to regularly capture these insights.
Our model below shows the four insights needed to create breakthrough communications. Regularly collecting these insights will help your brand messaging and communications stay aligned with your customers.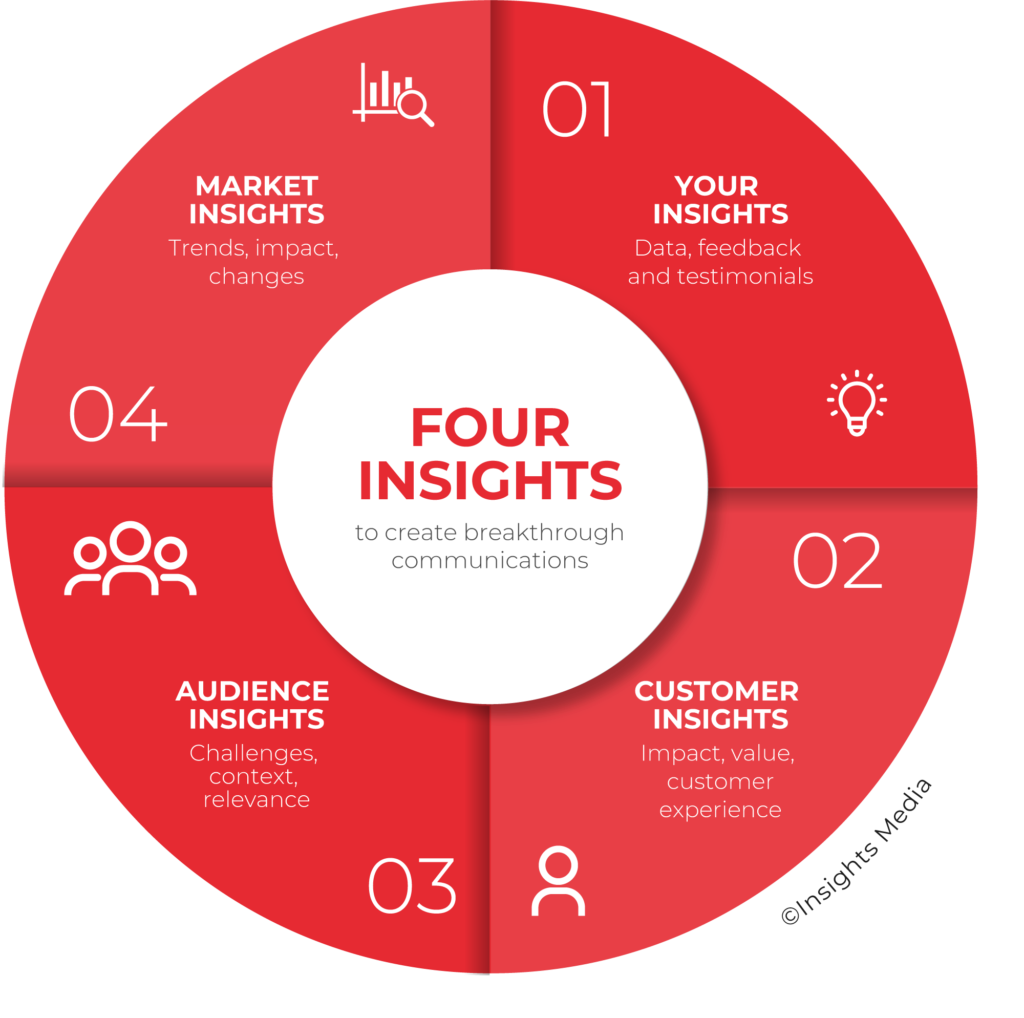 Email team@insightsmedia.co.uk if you would like help with aligning your brand messaging and communications.