Learning Technologies Barcamp 2020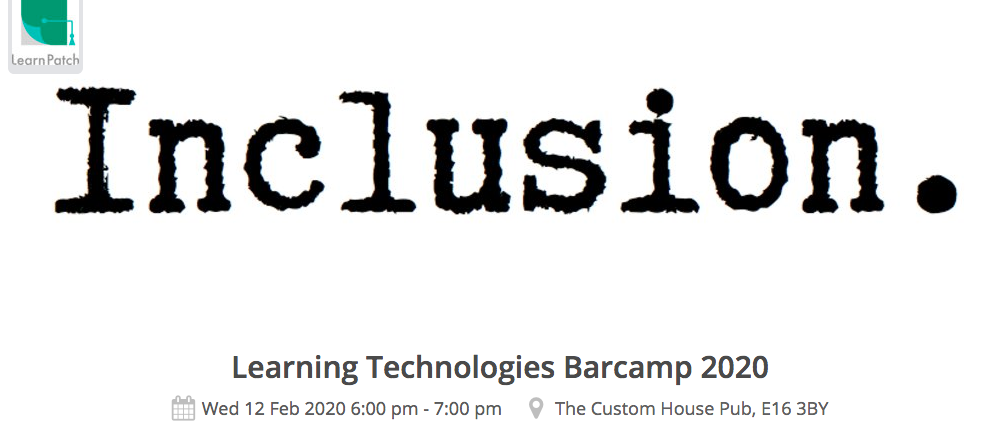 Each year our LearnPatch brand organises a barcamp event at the end of day one of the Learning Technologies Conference and Exhibition. This year's event is on the topic of inclusion.
These events are called barcamps because they take place in a bar and are very informal. We feel they are the perfect antidote to a day at the conference. One previous attendee remarked, "It's like having a drink with a purpose at the end of the day."
To find out more about the event and to reserve your free ticket, please visit the event page.