Research digested: B2B Content Marketing 2020, Content marketing Institute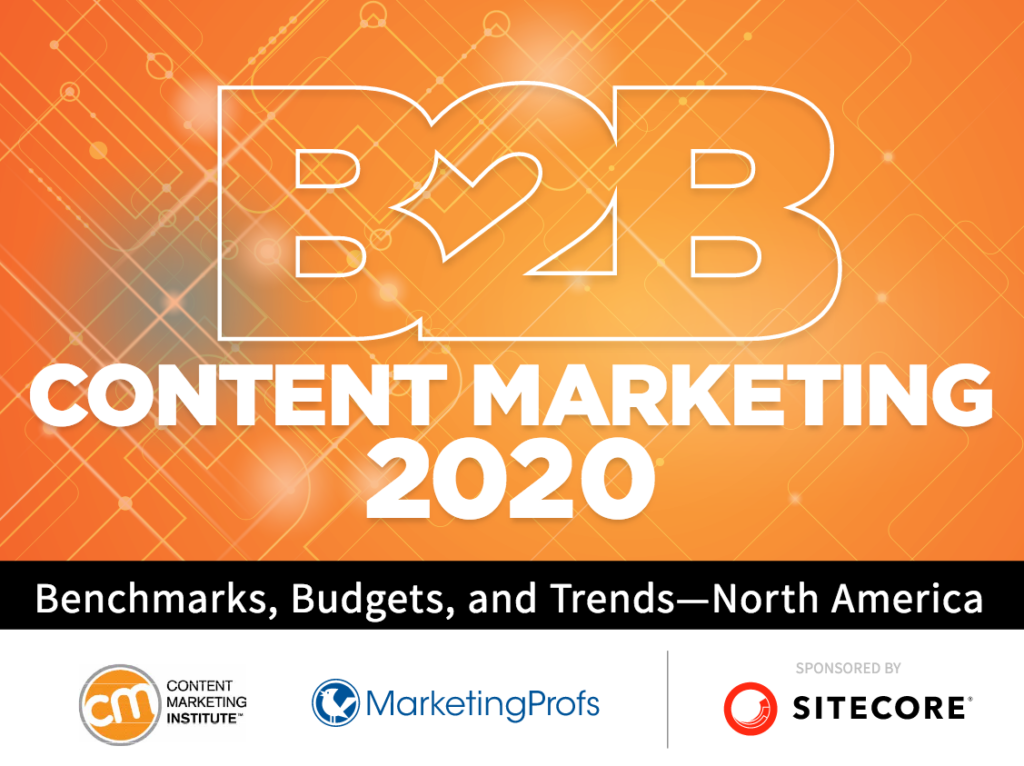 A snapshot of useful research for L&D and workplace professionals.
Why read this report
It tells you what's happening in the world of content marketing – what organisations are doing around content marketing and why, how seriously organisations take content marketing and what's producing results.
About the research
It's the 10th annual content marketing survey from the Content Marketing Institute and the training and education company MarketingProfs. The findings are based on the responses of 679 content marketers in the B2B space.
Standout stats
The world of content marketing has changed a lot in the ten years that this survey has taken place. What are this year's B2B content marketing top performers doing compared to the average and to the least successful? They are using content marketing to:
build loyalty with customers 84% v 63% v 39%
nurture subscribers/audiences/leads 83% v 68% v 51%
generate sales/revenue 75% v 53% v 29%
build a subscribed audience 68% v 45% v 30%
The majority of those top performers (88%) always or frequently prioritise their audience's informational needs over their organisation's sales/promotional message and craft content based on specific stages of the customer journey (74%). They also strongly or somewhat agree that their organiastion prioritises delivering relevant content when and where a person is most likely to see it (93%) and provide customers with optimal experiences across their engagement journey (83%).
Content marketing teams tend to be small – even large companies tend to have teams of only two to five people. Fifty per cent of organisations outsource at least one content marketing activity, with content creation being the most outsourced activity (84%).
When it comes to choosing content types, 95% of B2B marketers use social media content, 89% blog posts/short articles and 81% email newsletters.
Among the content types used, which are performing the best? In-person events are the best performers in terms of securing and converting leads, while blog posts/short articles are best for building brand awareness and email newsletters best for nurturing leads.
The majority (84%) use paid distribution channels for content marketing, with paid social being the top paid channel. LinkedIn is the most used media platform both in terms of organic and paid social. And the one that generates the best content marketing results.
Respondents reported similar levels of success with content marketing as over the last three years – 58% say it's moderately successful, with 21% saying it's very successful, 15% minimally successful, 5% extremely successful and 1% not at all successful.
When it comes to the technologies that B3B organisations use to help with content marketing, analytics tools come out on top (86%), with email marketing software just behind (85%).
Final word
This report is really useful for finding out what types of content are working well for people, plus info such as budget spend, advertising and if organisations measure the ROI. It's also good to compare the data with previous reports to see where the market is going.
Report reading time: 10 minutes
Media: PDF